Trip to Italy – How to Plan Properly
4 min read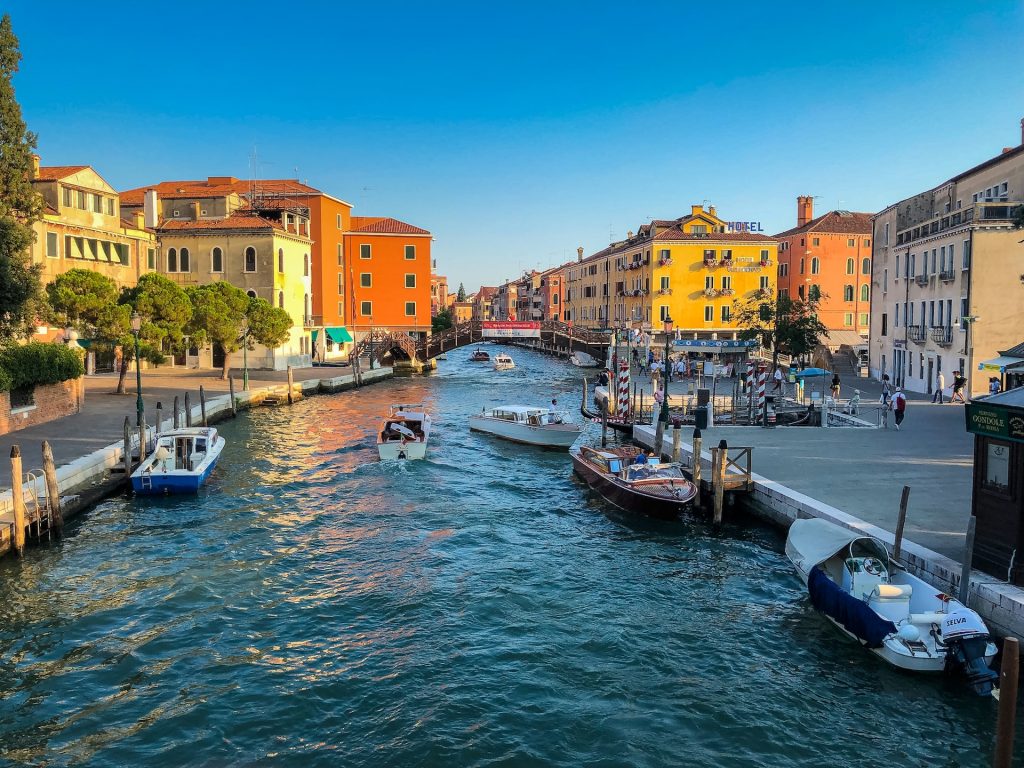 Italy Guide: Planning Your Trip
Whenever the term Italy is dropped in a conversation, what comes in mind is the fabulous travel destination with a matchless list of must-see touristic sites. That's why Italy is ranked high on the list of picturesque world destinations. Since it is the seat of the world-renowned Roman Empire, its historical perspective is too diverse to count.
Besides, Italy is undoubtedly beautiful, with dozens of spectacular cities, dazzling monuments, and above all, charming towns. Moreover, its mountain ranges and eye-catching beaches do not miss a chance in the touristic places in Italy.
Now imagine you are out of a busy work schedule and you are well set for the journey to Italy, what else would you need? It is easier than you can imagine. Here is a comprehensive list of things you need to know as you prepare to traverse the country in style.
The Most Appropriate Time to Go on a Trip
Your preference as a visitor in Italy greatly influences the best period to take a trip there. For instance, in early summer or springtime, which is normally around April and Jun, you'll encounter beautiful weather accompanied by mild temperatures that favor crowds across all the towns varying from mild to dense.
During summer, you'll see even more massive crowds, and besides, it is stiflingly hot across Italy in most towns. What's more, September and October are incredibly packed, and the meteorological conditions are also pleasant.
What's more, if you like a rainy, cold with unpredictable sunny weather, the first three months of the year would do you a great favor. They are the months that register the lowest crowds across the entire country. Therefore, if you are an individual who hates crowds, this period will be highly favorable for you.
The Country's Language of Communication
The locals speak Italian. Nonetheless, in the bigger metropolises, many people talk about diverse languages such as English and German. However, in upcountry, where most inhabitants are rural-based, very few people converse in English.
There's little English in the rural side of Italy since the localities are away from the touristic centers. Nevertheless, the language barrier cannot hinder you from traversing the rural side and interact with the inhabitants. An interpreter from your phone will help you interpret most of the words. Nonetheless, if you want to translate English to Italian perfectly and foster a smooth communication with the locals, you can use translation service. Saying a few phrases in the local language is always beneficial, and it is a polite way of showcasing a good relationship with the locals.
Shopping in Italy
In Italy, the local currency is Euro, and no other money is valid. Thus, if you have any other currency or your local currency, see to it that you convert it to Euro before setting your foot on the Italian soil. That's how you'll be shop using cash.
What's more, MasterCard's and Visa are allowed to be used for transactions across the nation's major shopping centers. Though in street foodstuff kiosks and private merchants, that can be contrary, cash on delivery is the only mode of shopping.
Moving Around and Within the Italian Cities
Towns in Italy are connected by a comprehensive railroad. In major cities, high-speed trains service the commuters from one city to the other via the rail network. In smaller cities that are less busy, slower regional trains serve as a mode of transportation.
Moreover, Italy has Trenitalia, a national courier that serves the whole country, whereas Italo, a private rail firm, covers significant metropolises. If you are going on a trip to Italy and your destinations are mostly linked by rail, you are lucky since you don't require to rent a car to move around.
However, if you're focused on spending a lot of time in the rural area, for example, taking a trip to Tuscany winery or hiking the dolomite, renting a car would be essential. However, you only need to walk from one touristic site to another since significant cities have a cluster of websites close together.
However, all the metropolises have a series of transportation such as buses, subways, and tams to take you around with ease. Moreover, all these means of transportation are relatively cheaper. Thus you'll save a lot and tour most destinations without a financial pinch.
A Bonus Tip
There is a blockbuster attraction in Italy, but how do you get prepared for a stylistic vacation? Buy a ticket early to avoid the last-minute rush or missing an opportunity to visit the pinnacle of the adventure itself.
For example, to visit the colosseum & Uffizi gallery, reservation is a necessity. Noteworthy, the best part of traversing Italy is the dolce city lifestyle. Therefore, make advancing reservations and visit all the blockbusters with no rush to enjoy what Italy has for you.
The Final Word
Now that you are highly equipped with the knowledge of all the crucial things, you need to know when going on a trip to Italy, do not hesitate to plan the trip. Compile all the information, pack, and prepare sufficiently, and all that should follow is a spectacular trip to Italy.